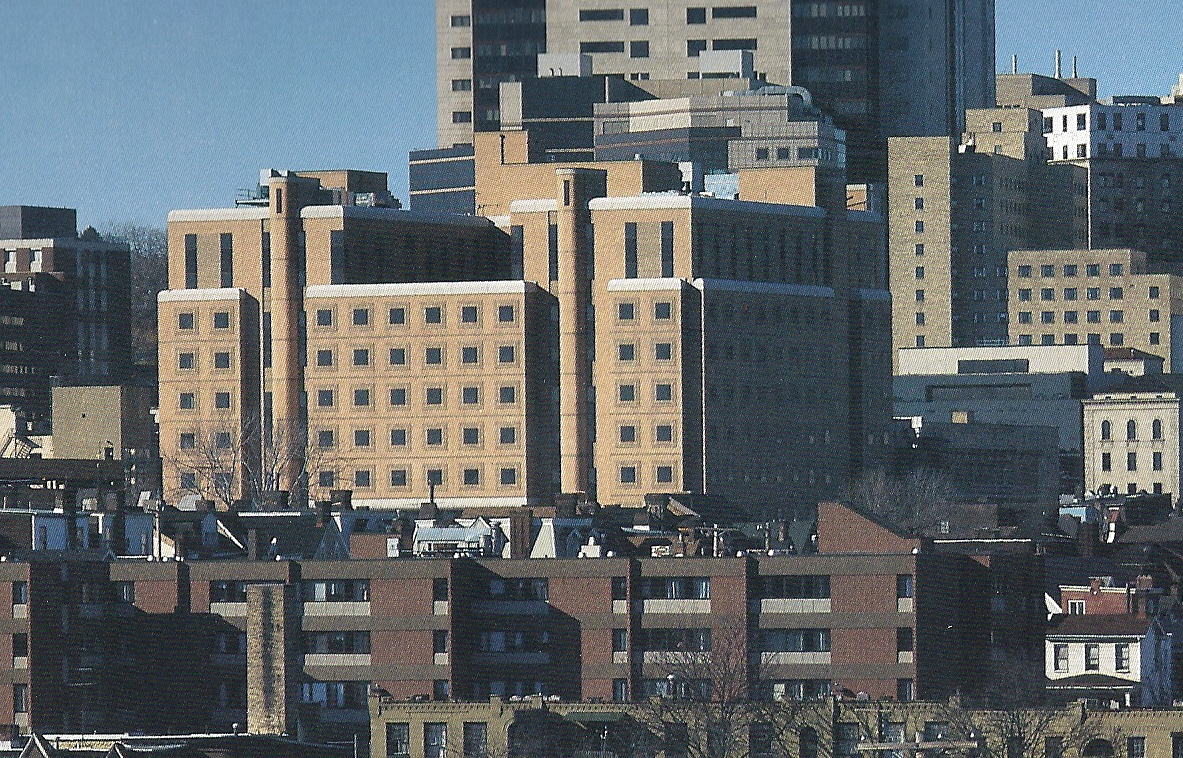 Since the Iroquois Building went up in the heart of Oakland in 1902, it has survived several incarnations, proving itself a worthy architectural con-tender in a city of tough competition. Prominent Pittsburgh architect Paul Osterling designed the Iroquois as the city's first apartment complex, which developer James Flannery designated for blue-blooded residents. However, by 1989, the building had been called to another purpose. Swank apartments were supplanted by offices affiliated with nearby University of Pittsburgh's Medical Center (UPMC). Today, Tasso Katselas's reconfigured Iroquois Building and its adjoining addition, jointly renamed the UPMC-Forbes Tower, house two major tenants -UPMC (Western Psychiatric Institute and Clinic and the Orthopedic/Sports Medicine/Physical Therapy Clinic) and the University of Pittsburgh's School of Health and Rehabilitation Sciences.

Past and future peaceably coexist in a community like Oakland, and the UPMC-Forbes Tower mirrors that balance. The building is a bold state¬ment of purpose, place, and time that not only respects history, but the people who forge their place in it. From the beginning, the street floor of the nearly 100-year-old Iroquois Building was a bustling hub of commerce, proffering neighborhood hardware, bakery and variety goods on Forbes Avenue. In phase one of the conversion, Tasso Katselas Associates renovated the original Iroquois, rebuilding store fronts to a near facsimi¬le of their past, restoring the facade, replacing storefront columns and cornices, and adding new lighting, sign panels and awnings.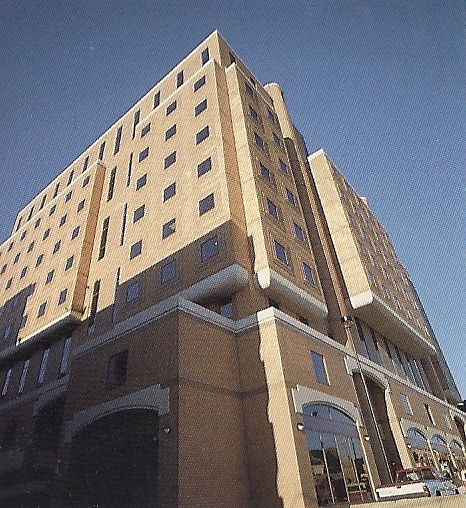 The UPMC mission, simply stated, was to consolidate and centralize several of their key activities into one structure, while providing flexible room for expansion. The tenants of UPMC-Forbes Tower are varied in function and spatial requirements, and required design solutions which maintained a strong sense of individual identity. Tasso Katselas Associates met this criteria, first by providing separate entrances on opposite sides of the building for the two major tenants.